EvidenceDB as implemented for the New Jersey Division of Fish and Wildlife
Custom reports can be created as pdf files for easy viewing and printing.
The Main Screen which allows a user to create new evidence reports or search for reports already in the database.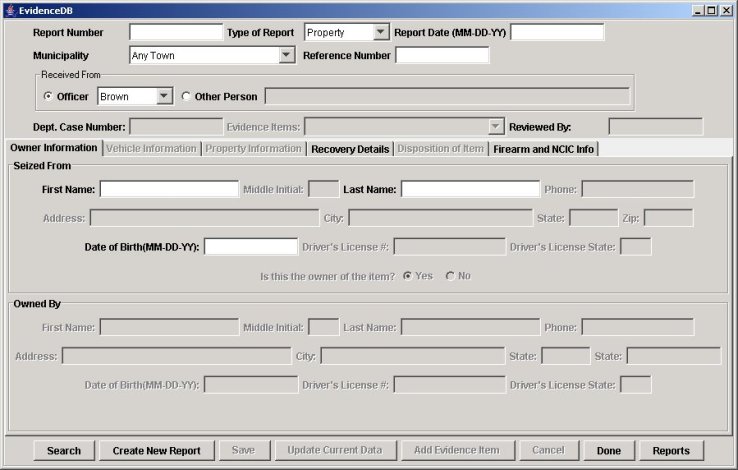 Creating a new evidence report is done on this screen. It allows for entry of all data starting with the Owner Information.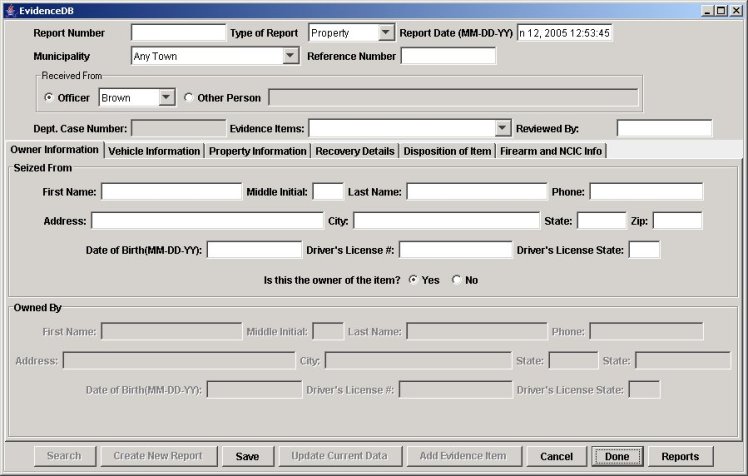 Vehicle information is stored on this screen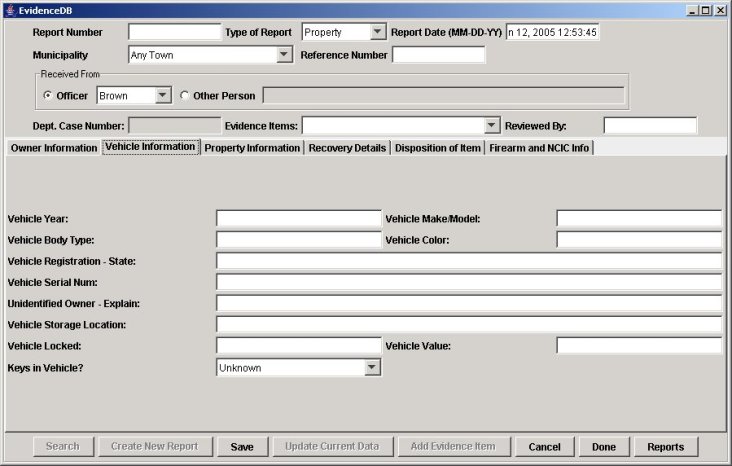 Property Information is stored on this screen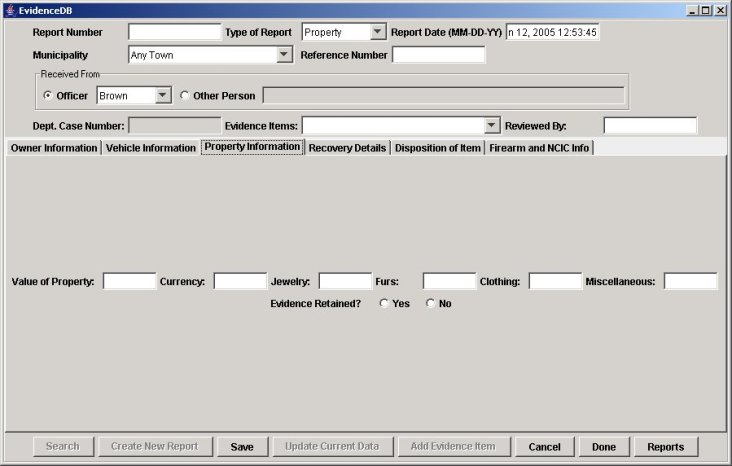 Recovery details are stored on this screen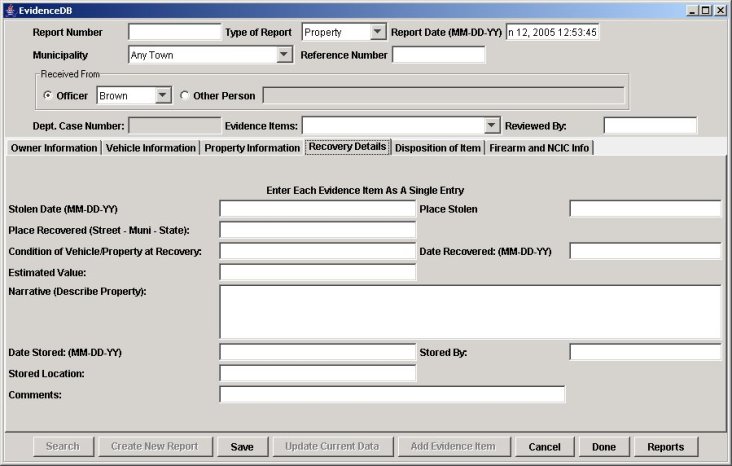 Disposition of an evidence item is stored on this screen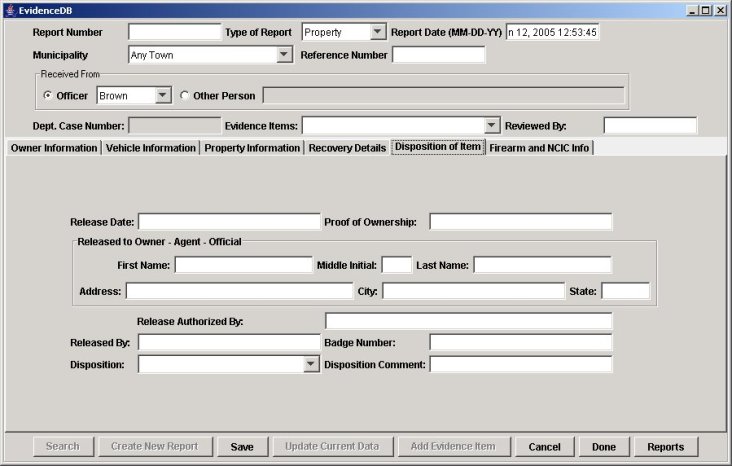 Firearm and NCIC data is stored on this screen